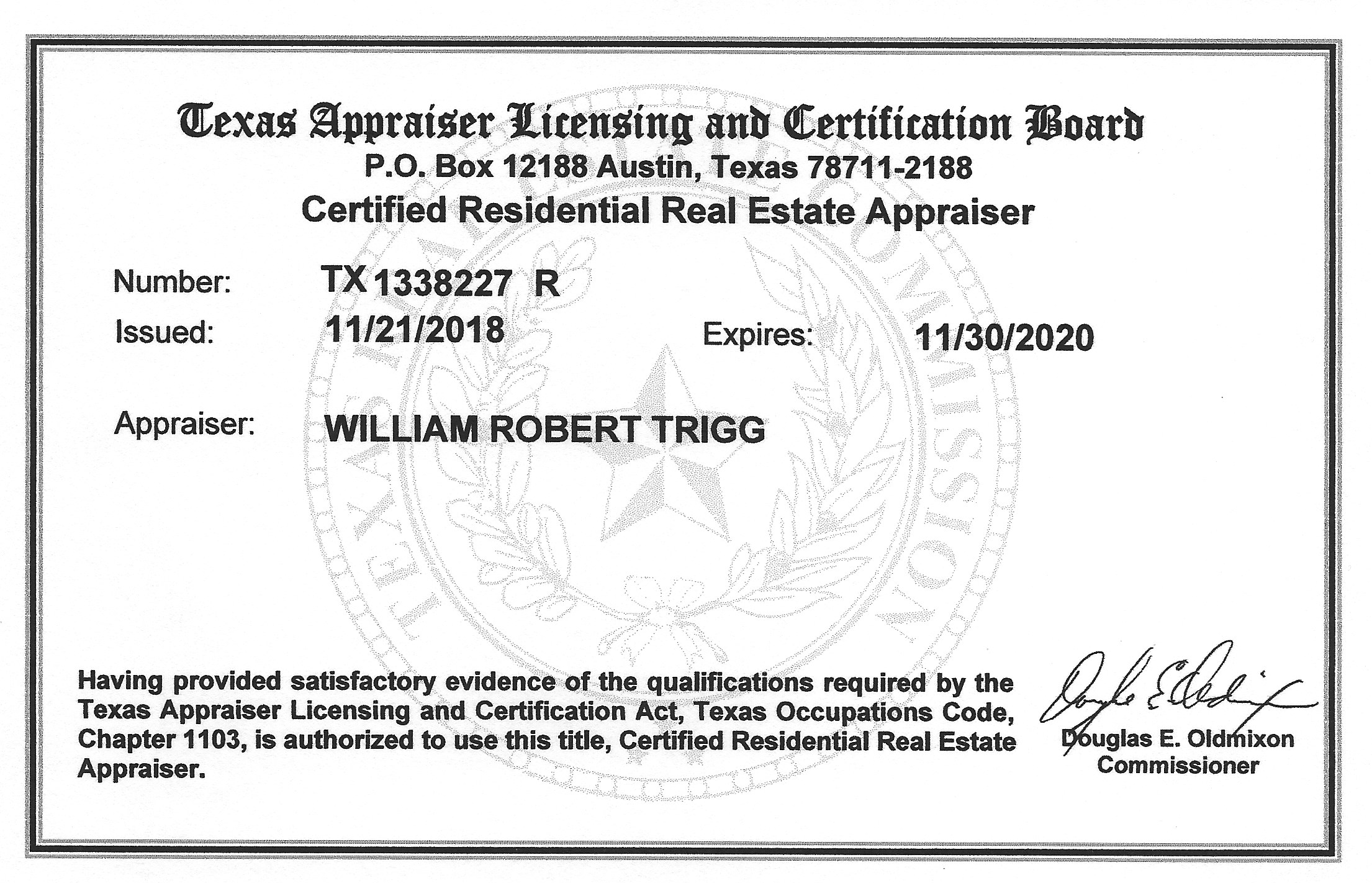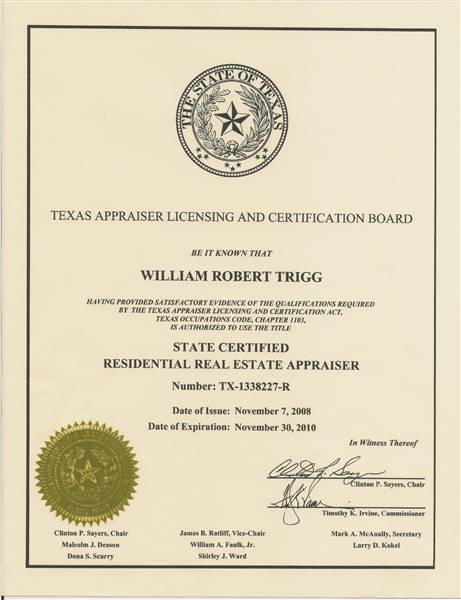 Appraiser Licensing
Appraiser licensing varies from state to state. To participate in what is called a "federally-related
transaction," which is, for example, a mortgage being underwritten by a national bank, an Appraiser
must be licensed or certified by his or her state.
The Appraisal Subcommittee (ASC) of the Federal Financial Institutions Examination Council (FFIEC) maintains a national database of appraisers and their license/certification status. It is available publicly at this link:
www.asc.gov/National-Registry/NationalRegistry.aspx
Among other things, this database, which relies on reports from each State Appraisal Board, will tell you if a service provider you are considering has had his or her license suspended, revoked, or whether the license has lapsed. You can rest assured that our license is current and in good standing!